My Daughter, Leanne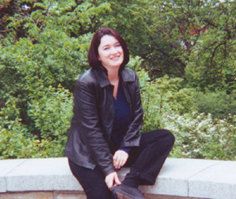 She lives in Mountain View with her cats Shelby and Thor.
My interest in flowers has rubbed off on her. Unfortunately, my green thumb has not!
But she gives it her best shot:
She works in Technical/Graphics Publications for a green-power company called Calpine, and actually has stock options for the first time! She has been learning HTML and web design in her spare time. She put together this website for me, so if you don't like it, blame her! For more about her, as well as pictures of her boyfriend Michael and her friends, visit her website at

http://leannemulligan.tripod.com.